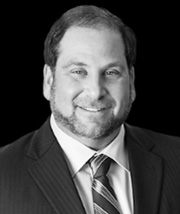 Curtis B. Toll, Esq.
Distressed Asset Transfer
For over 25 years Mr. Toll has been recognized as one of the nation's leading experts in the field of Environmental Liability Transfer (ELT), during which time he has supported DECARB's executives on numerous complex projects and transactions. Throughout his career he has helped clients understand and manage the complexities related to the transfer, evaluation, and management of environmental risks in connection with the acquisition, development, financing, and sale of environmentally impacted real estate. Mr. Toll has advised developers and corporations on complex redevelopment projects, ELTs, and the management and mitigation of environmental risk through the use of unique contractual mechanisms and specialized environmental insurance products.
Mr. Toll structures, negotiates and manuscripts specialized environmental contracts and insurance products, including pollution legal liability, contractors' pollution, and integrated environmental risk programs. He has represented developers of brownfield projects in connection with the acquisition, development, financing and sale of contaminated real estate in New Jersey, Pennsylvania, Florida, Colorado, New York, Texas, Ohio, Maryland, California, Georgia and many other states.
Mr. Toll serves a member of DECARB's external team of advisors through a long-standing, non-exclusive arrangement with Greenberg Traurig for fossil fuel-related transaction matters. He is a Managing Shareholder of Greenberg Traurig and holds a B.S. in Political Science and Communications/Rhetoric, University of Pittsburgh, J.D from Penn State Dickinson School of Law and is an active Member of Penn State Law's Board of Advisors.