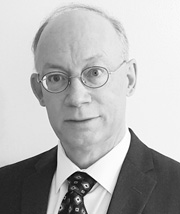 Shawn H. Veltman, PhD, PE, BCEE
Biomass to Energy
With over 35 years of professional experience as a designer, project manager, consultant, inventor, and project developer, Dr. Veltman specializes in the design and development of anaerobic treatment systems to generate renewable energy from biomass and renewable waste resources.  He has been a principal player in the development of numerous innovative and award-winning projects for industrial and municipal clients in the United States and abroad to solve waste management problems and generate renewable energy from a wide variety of waste resources. He has played a major role in the planning and development of biogas-to-energy (B2E) projects for clients such as General Mills, Gruppo Campari, Williams Sausage, Monogram Foods, Shenandoah Valley BioEnergy, and the John F. Kennedy Airport (PANYNJ).
Dr. Veltman has been certified by the American Academy of Environmental Engineers (AAEE) as a Board-Certified Environmental Engineer (BCEE) and currently serves as a member of the Renewable Natural Gas (RNG) and Legislative Committees of the American Biogas Council (ABC), where he has helped to shape and promote federal and state policy that is favorable to the biogas industry. Through this involvement and his own project development efforts, Dr. Veltman is fully versed in project financing and the use and monetization of Investment Tax Credits (ITC), Renewable Energy Credits (RECs), Renewable Identification Numbers (RINs), Low Carbon Fuel Standard Credits (LCFS), and Carbon Credits (CC) that have become important instruments in development of B2E projects.
Dr. Veltman has served as an independent technical reviewer on projects, often providing expert testimony and litigation support to lenders and investors in matters involving the production of renewable energy using anaerobic treatment technology. He has published numerous papers and technical articles and authored or co-authored more than 30 technical presentations given at local, regional, and national conferences on various waste management and renewable energy topics.
Mr. Veltman holds a and A.S. in Mathematics and Science from Hudson Valley Community College, NY; a B.S. in Civil & Environmental Engineering from Clarkson College, NY; a M.S. in Environmental Engineering from Clarkson College, NY; and a M.A. and Ph.D. from the University of Massachusetts at Amherst. He is a Professional Engineer certified in VA, NE, NY, CT, ME, NH, PA, VT, RI, TN.