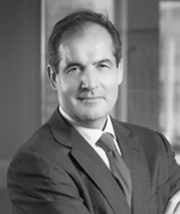 Enzo M. Zoratto, P.E.
Managing Partner
For over 30 years, Mr. Zoratto has built and managed Engineering, Construction, Development and Logistics companies in the Infrastructure, Building, Environmental and Energy markets for both commercial and federal sector clients. He is a recognized leader and problem solver with a collaborative style that builds consensus around the toughest issues. Throughout his career, he has led public and private companies with over 5,000 employees and revenues exceeding $1 billion annually. His ability to conceptualize, develop and implement successful growth strategies has enabled him to reposition businesses, overcoming negative performance trends and problematic market conditions. He has led operations within the United States and in numerous foreign countries and speaks English, French and Italian.
Mr. Zoratto was a founding member of an Independent Power Producer, which developed and invested in assets that would contribute to the gradual decarbonization of the US national grid. Internationally, the company focused on economies, which were constrained of natural fuel resources and motivated to diversify their generation in an environmentally and socially responsible manner. Transactions included , waste-to-energy, solar and gas technologies.
As a member of an executive turn-around team for a major EPC firm charged by its Surety to restructure the company and restore it to financial health, Mr. Zoratto served as its Chief Strategic Officer and President of International Operations. By expanding operations globally and exiting unprofitable businesses, Mr. Zoratto helped the company retool and preserve its core competencies and re-establish its competitiveness in key markets. Today the company thrives once more under new leadership.
Serving as President of Federal Government Services for a large and prominent EPC and Environmental firm, Mr. Zoratto established and built an industry-leading business providing Design-Build Construction, Environmental Remediation, Facilities Management and Privatization services globally, which was recognized as one of the Top 25 Federal Government contractors in the US.
Mr. Zoratto is a graduate of the University of Toronto, School of Applied Science and Technology and the Royal Conservatory of Music Piano Program