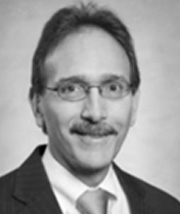 Tom Pezze
Plant Operations
For over 30 years Mr. Pezze lead operations, engineering, and commercial operations teams in the power industry with First Energy (FE) and Allegheny Energy Supply (AES). He brings a wealth of expertise with strengths in power station operations and maintenance, project management/engineering, thermal performance and strategic business planning and execution. His experience encompasses supercritical and sub-critical coal, combined cycle and peaking gas and nuclear generation fuel types.
Mr. Pezze served as Director Generation Strategy and was responsible for AES (Pleasants Power Station and Ohio Valley Electric Corporation PJM market function activities. He managed and implemented energy and capacity offers into the PJM market and was responsible for implementing energy hedge and associated energy trading strategies.
As Director of FE's Nuclear Fleet, Mr. Pezze oversaw First Energy's annual Nuclear Fleet Capital Portfolio, and developed and implemented its 5-year business plan, across 3 major nuclear generating facilities.
Mr. Pezze also served as Director of Fossil Fleet Technical Services, where he provided operational guidance and technical expertise to the 12 supercritical coal-fired power stations, 1 combined-cycle natural gas power plant and 8 LM 6000 gas peaking units. Mr. Pezze ensured that all processes and procedures complied with NERC Critical Infrastructure Protection and NERC 693 Reliability Standards, where he optimized dispatch of the generating fleet and improved plant thermal performance and operating practices though implementing a centralized virtual control room.
Mr. Pezze holds a B.S. Mechanical Engineering and B.S. Mining Engineering from the University of Pittsburgh.