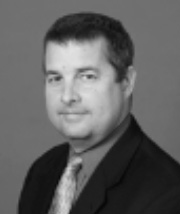 Trent J. Markell, P.E.
Independent Engineering and Due Diligence
With approximately 30 years of engineering experience in the energy and power generation industries.  From the start of his career with General Electric as a steam turbine design engineer, Mr. Markell's career has traversed the life cycle of power plants from the initial design and financing requirements through operations and on to decommissioning.  Mr. Markell has covered most power generation technologies with a combined capacity of over 75 Gigawatts and ethanol/biofuels projects with a combined capacity of over 2 Billion gallons per year.
Mr. Markell has worked in collaboration with the DECARB team for well over a decade through PF Engineers, a firm which he founded to provide clients with independent engineering and  technical due diligence services. He has evaluated power generation facilities throughout the world, serving both asset owners and buyers on both sides of transactions for regulated and municipal utilities, financial owners, IPPs, developers and private industry,
Mr. Markell's expertise spans most all generation types from renewable energy (i.e. solar, wind, biomass, hydro, etc.) to traditional fossil fuel projects (i.e. coal, combined cycle, simple cycle, reciprocating engines, etc.). Mr. Markell also provides expert witness services and has provided testimony in U.S. Federal Court for the Department of Justice relative to U.S. Treasury tax incentives for renewable energy projects.
Mr. Markell holds a B.S. in Mechanical Engineering from Rochester Institute of Technology in Rochester, NY and an M.S. in Mechanical Engineering from Union College in Schenectady, NY.
He is a licensed Professional Engineer in the State of Colorado.